Man Makes Ridiculously Complicated Chart To Find Out Who Owns His Mortgage - Yahoo! News
Man Makes Ridiculously Complicated Chart To Find Out Who Owns His Mortgage
– Thu Nov 18, 10:09 am ET
We all know the mortgage securitization process is complicated.
But just how complicated?
The chart below from Zero Hedge
shows the convoluted journey a mortgage takes as it morphs into a security.
Dan Edstrom, of DTC Systems, who performs securitization audits, spent a year putting together a diagram that traces the path of his own house's mortgage. "Just When You Thought You Knew Something About Mortgage Securitizations," says Zero Hedge, you are presented with this almost hilariously complicated chart.
The controversy over allegedly shoddy paperwork has raised doubts about the legitimacy of foreclosures nationwide (a crisis
illustrated here
and
here
), eliciting lawsuits from homeowners and investors alike.
....
Have a look at the complicated chart from Edstrom: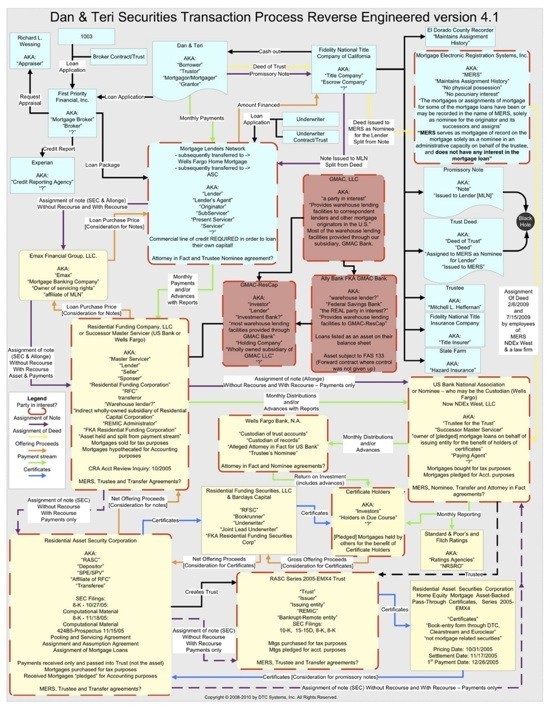 (
See a larger version of the chart here.
)